Established Driving School in St Louis, MO
SaveDriver Services Driving School Of St. Louis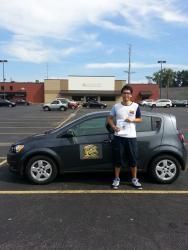 Where no counsel is, the people fall, but in the multitude of counselors there is Driver Safety.
We all know the importance of secondary education. However driver's education seems to be the most neglected of all.
SaveDriver's
believe in the importance of sharing information. Ignorance is the cause of the majority of hardships when it comes to driving and road safety.
Ignorance is a state of being uninformed or a lack of knowledge. Ignorance of the law is "no excuse", stands for the proposition that the law applies also to those who are unaware of it. For most drivers, continuing driver's education stops at receiving their permit. Once a person receives their permit, they stop studying. However the learning continues through trial and error. More error than trial.
They say that experience is the best teacher. But the truth is that, "Experience is the worst teacher"; it gives the test before presenting the lesson.
SaveDriver's is committed to equipping teen parents in the process of getting their teen trained and licensed.
Let us assist you. Our equipment is clean up to date and safe.
Video Monitoring ensures the integrity of our instructors and the training.
Our instructors are informed and patient. Do the research!
4625 Lindell Blvd, Suite 200 & 300
St Louis, Missouri, 63108